Imagine a pristine valley through which two rivers flow and converge into a mighty torrent, carving the land into a wide, golden triangle. Picture a glistening metropolis upon this parcel of land, a city of spectacular bridges and soaring skyscrapers, bustling streets and sprawling freeways, carrying millions of contented urbanites into downtown and outwards to the high foothills of the Appalachians.
Now imagine...Pittsburgh?
If you're one of many Americans who are just like me, you may not have a strong mental impression of this great Western Pennsylvanian urbania. And while you may rest easy with that knowledge (or lack thereof), I would like to share with you some insight into the town one
Sienna Miller so famously fell in love with
:
Pro: All of Pittsburgh's major sports teams (Penguins, Steelers, Pirates) share the same color scheme, gold and black, fostering a sense of civic pride and saving on paint costs.
Con: They all suck.
Pro: Okay so they obviously don't always suck. The Pittsburgh Steelers have more Super Bowl championships than any other team in the NFL. The Pittsburgh Penguins are a model NHL franchise with smart, passionate ownership, young, hot talent, and a fiercely loyal fanbase.
Con: They play in the Consol Energy Center. Weaksauce.
Pro: Pittsburgh does not have (nor want) an NBA franchise.
Con: Pittsburgh does not have (nor want) black people.
DOUBLECON: The Steelers don't have cheerleaders.Wtf? Is that American?
Pro: The University of Pittsburgh Panthers men's basketball team routinely destroys the Hoyas of Georgetown (on GW's behalf).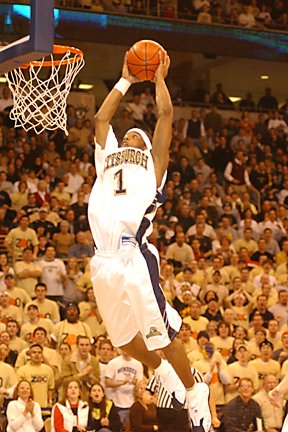 Con: The University of Pittsburgh Panthers men's basketball team routinely chokes in the NCAA tournament.
Pro: Jeff Goldblum hails from Pittsburgh.
Con: Rush Limbaugh hails from Pittsburgh.
Pro: Pittsburgh's mayor, Luke Ravenstahl, is the youngest mayor of any major American city at 26.
Con: He still lives with his mom. Probably.
Pro: Pittsburgh celebrates its own local dialect, "Pittsburghese."
Con: No one from anywhere else knows what the hell they're saying. See "Con: Limbaugh."
Pro: Pittsburgh has the awesome nickname of "Steel City."
Con: No one makes steel in Pittsburgh anymore. It's high time they rename their football team to the Pittsburgh Health Care Computer Systems Specialists. And get cheerleaders. Or...librarians...
Pro: In 2007, Pittsburgh was rated "America's Most Livable City" by Places Rated Almanac
Con: No one reads that. Or lives in Pittsburgh. Especially if they're black.
Pro: The city was named for Sir William Pitt, by all accounts one of England's finest prime ministers
Con: Sir William's name rhymes with a colorful designation for excrement, to the delight of Philadelphians the world over.
Good or bad, Pittsburgh truly is a charming town. I have in my time come to know a few natives here and there, and once you get over the unintelligible dialect and pungent odor, they really are nice, friendly people. Whoclingtogunsandreligion.